Voordelig, snel en effectief. Dan hebben we het over een spandoek. Het is ook niet gek dat spandoeken al jaren tot een van de meest verkochte communicatiemiddelen behoort. Spandoeken zijn op vele manier af te werken waardoor het voor bijna elke toepassing geschikt is. Zo hebben hebben we onlangs voor Europarcs hun stand op de second home beurs voorzien van spandoeken.

Mogelijkheden
Wij hebben de mogelijkheid jou spandoek enkelzijdig of dubbelzijdig te bedrukken. Daarbij is er keuze uit zeven materialen. Elke materiaal heeft specifieke eigenschappen waardoor je voor elke toepassing een geschikt materiaal hebt. Zo hebben we materialen die waterafstotend zijn maar ook brandvertragende materialen behoren tot de mogelijkheden.
Kies je liever voor een duurzaam alternatief? Dat kan want ook dat behoort tot het assortiment. Dit materiaal is erg licht van gewicht en 100% recyclebaar.
Bijna elke afwerking is mogelijk. Schoonsnijden, zomen, ringen of een tunnel? Geen probleem.
Tevens zijn spandoeken in elke vorm die je wilt te bestellen.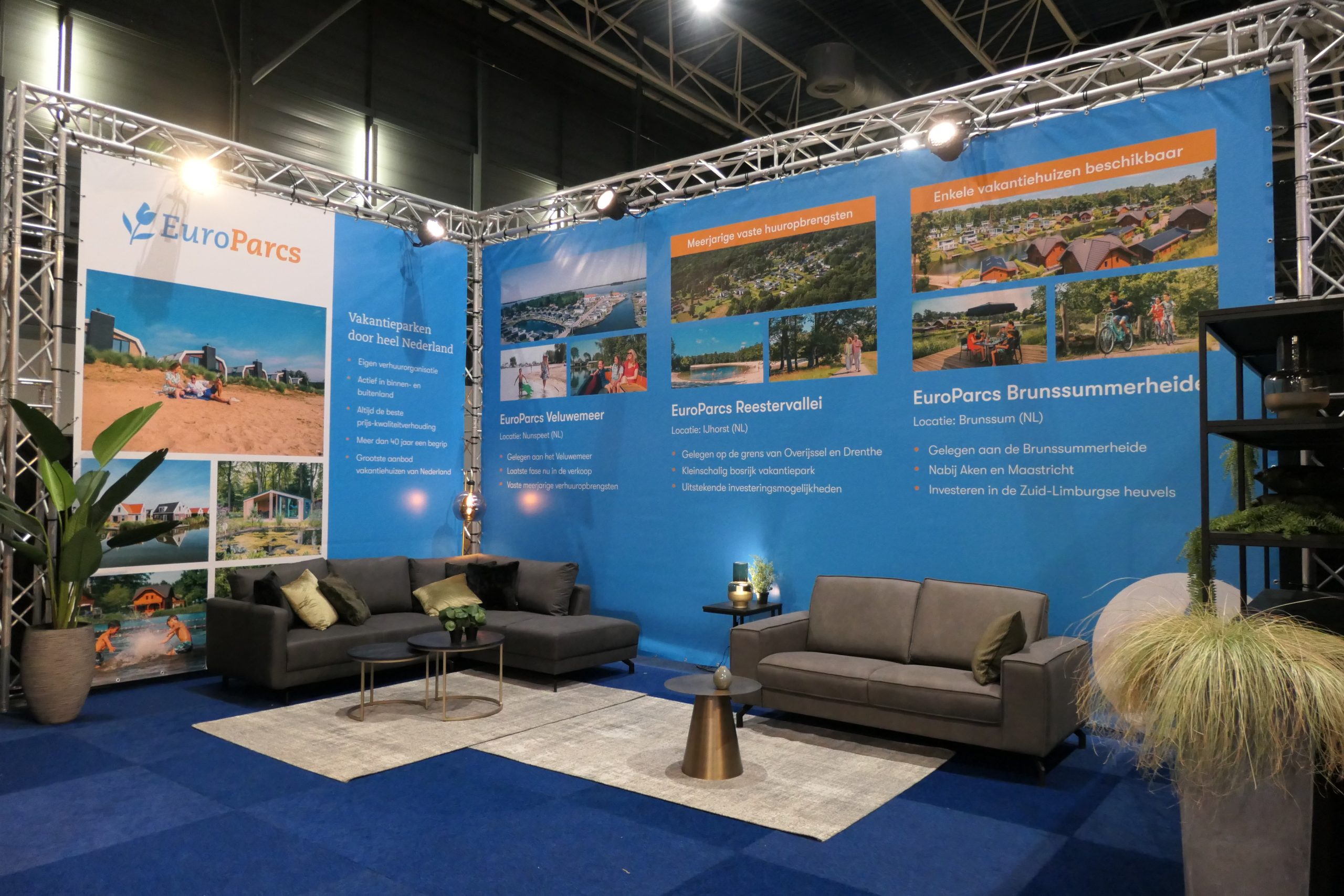 Mocht je nog meer informatie nodig hebben of direct willen bestellen, neem dan contact met ons op.